Posted: 12 Feb 2014 - David Lebovitz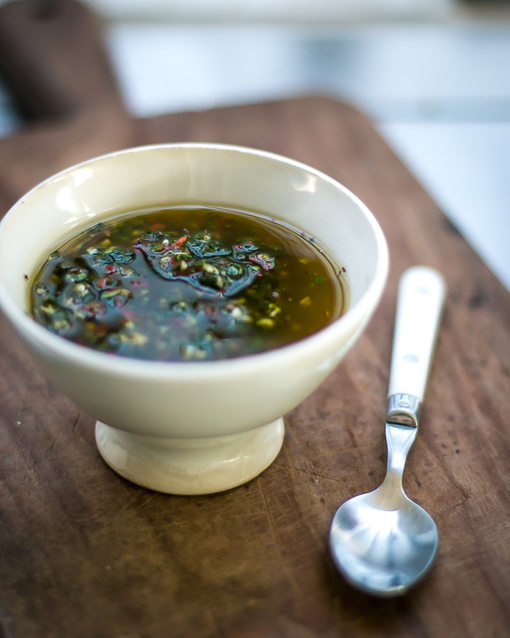 Beef is very popular in France. And it's not just for the taste: on more than one occasion, I've been told I need to eat more red meat by folks concerned about my health. (I guess I need to look in the mirror more often.) I like a good steak every once in a while, and, fortunately for meat-lovers, there are butchers in every neighborhood in Paris. In fact, there are four within a two- or three-block radius of where I live, not to mention the few at my local outdoor market.
Being surrounded by so much viande, I need to keep my consumption in check so I reserve cooking beef at home for special occasions, rather than make it part of my daily diet. (Unlike chocolate.) What's also widely available in Paris – and used extensively – are fresh herbs, particularly flat-leaf parsley and fresh mint, which are available in abundance. And it's a rare day when I don't return from the market with a big bunch of parsley.