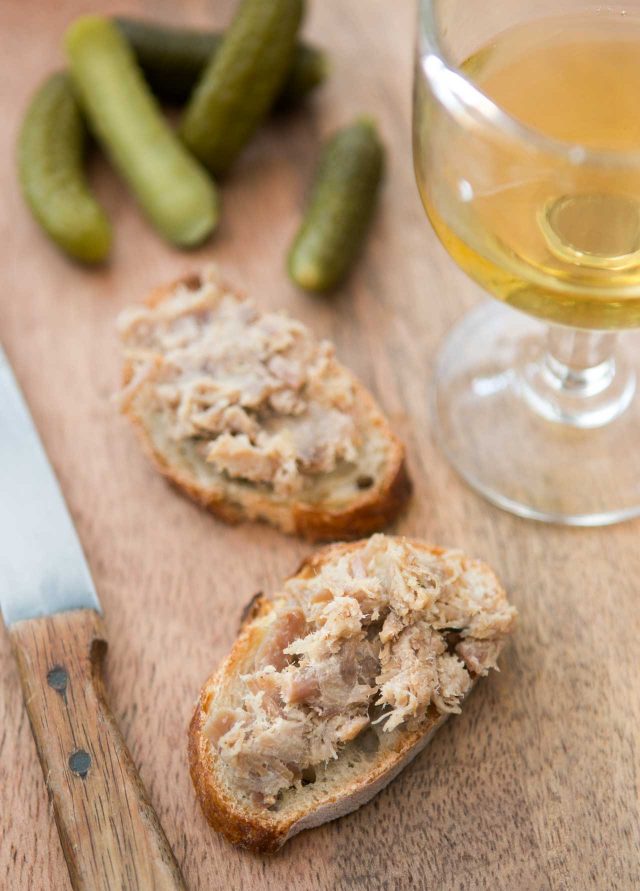 Rillettes
is a funny word. It always sounds like a card game – "Care to play a few rounds of rillettes?" I never figured out how this spreadable cornerstone of the charcuterie world got its name, but I'm sure some etymologists out there might have some insight to share?
In the meantime, I've been enjoying being back in the kitchen. After sweating over
my next book
, a memoir with recipes, I'm excited (and so are my eyes) to step away from the computer, after scanning pages and paragraphs, checking French verb tenses, and verifying timelines of events, to get all the details right. Thankfully there are just a few more passes (lookovers) and now I have more time to spend back into the kitchen.