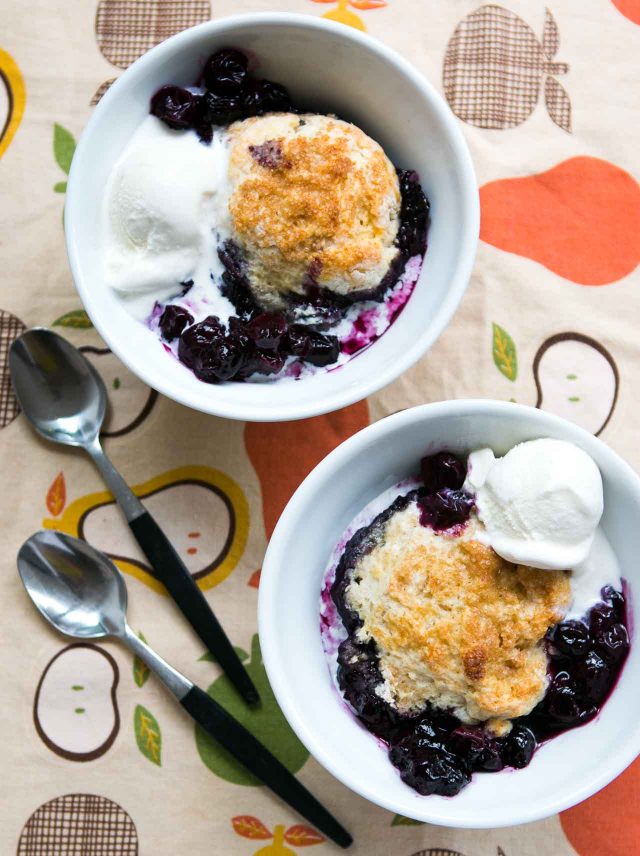 When I was in Rhode Island recently, blueberries were just on the cusp of spilling forth, and I was lucky to be able to find some of the early, inky-colored orbs. Because I grew up in New England, I have a special fondness for blueberries, which are rather scarce in Paris* (when available, they're sold in small

barquettes

with a few dozen berries in them), so I get my fill during trips to the East Coast, where they're plentiful in the summer.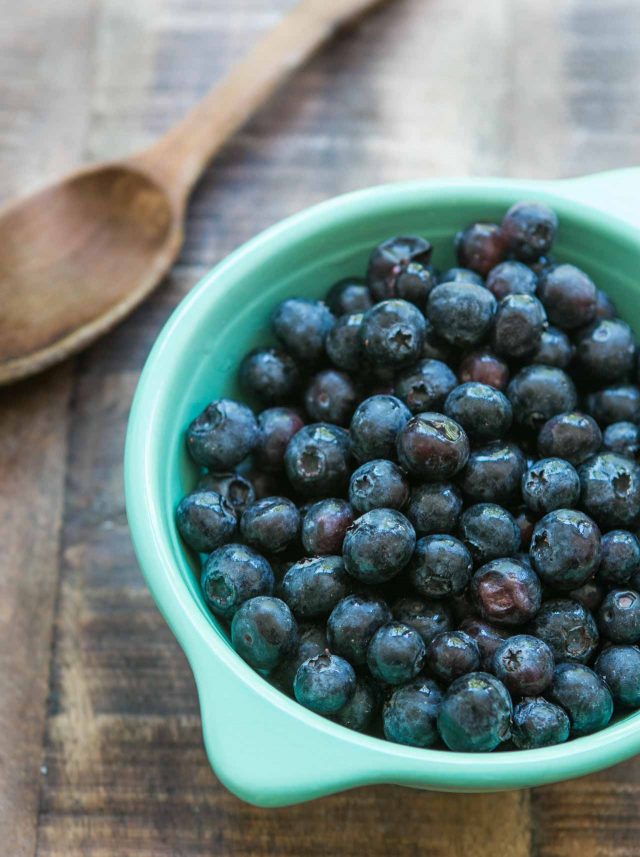 While blueberries certainly are wonderful paired with other summer fruits, likes nectarines, peaches, apricots, and plums, it's really nice to get a big, solid wallop of berries in each spoonful. So sometimes I like to pack them in, and use them on their own, rather than have them play a supporting role. Although they're no slouch in that department, either.