Flo Braker
was a good friend to me and many others, in addition to being one of the best bakers that I knew. She unexpectedly passed away last week and will be deeply missed by everyone in the baking community who knew and loved her as much as I did. She was known for her generosity, which came through in her recipes.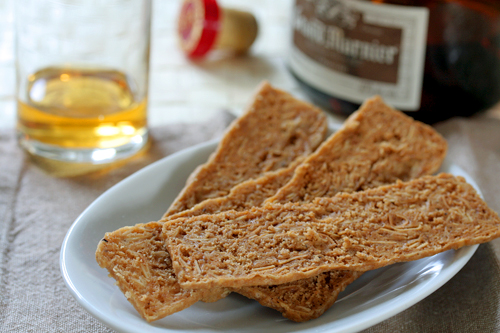 I wrote a tribute to her
here
, and decided in her honor, to bring this recipe back. These Pain d'amande cookies became a permanent part of our repertoire when I worked at Chez Panisse. Several years ago she shared this recipe here on the site. Like Flo, you'll find they're absolutely perfect.

– david
---
Pains d'amandes by Flo Braker
This traditional Belgian cookie, known as

almond bread

(pain d'amande), is a favorite from my catering baking business in the early 1970s. The raw sugar's light golden color and distinctly old-fashioned flavor, similar to that of turbinado-style sugar, gives this cookie its unique taste, texture, and appearance.