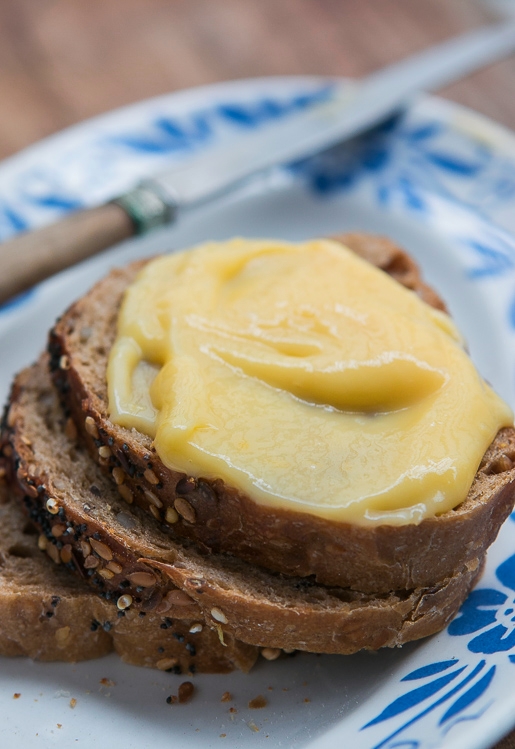 There's been an anglo-wave sweeping across Paris the past few years, and the latest to excite Parisians has been the return of Marks & Spencer. Their last store in France closed over a decade ago and after a lot of speculation, and anticipation, they're back. Their initial rentrée was a shop on the Champs-Elysées, which gives more room to clothes than it does to the food. I've never heard anyone say they missed the selection of clothes that were available, but a lot of people – French and otherwise – got a little misty eyed over the loss of the availability of scones, le cheddar (pronounced ched-aire), streaky bacon, Chicken Tikka Masala and, my favorite, the crumpets. Since then, they've gone on to open

specialty food stores

in various neighborhoods, to great success.
On British import that's hard to explain is "curd," which doesn't quite translate into something that sounds like it would be tasty, even in English. Explanations tend to bring up notions of curdled custards, lumpy messes floating in a cloudy broth. But in spite of the connotations the word brings up, French people like lemon curd as much as Americans, and British, and I am sure someone else will point out that others like it, too. So let's just agree that everybody loves lemon curd. (Okay, there are probably some people who don't like lemon curd. But I've not met anyone yet.)