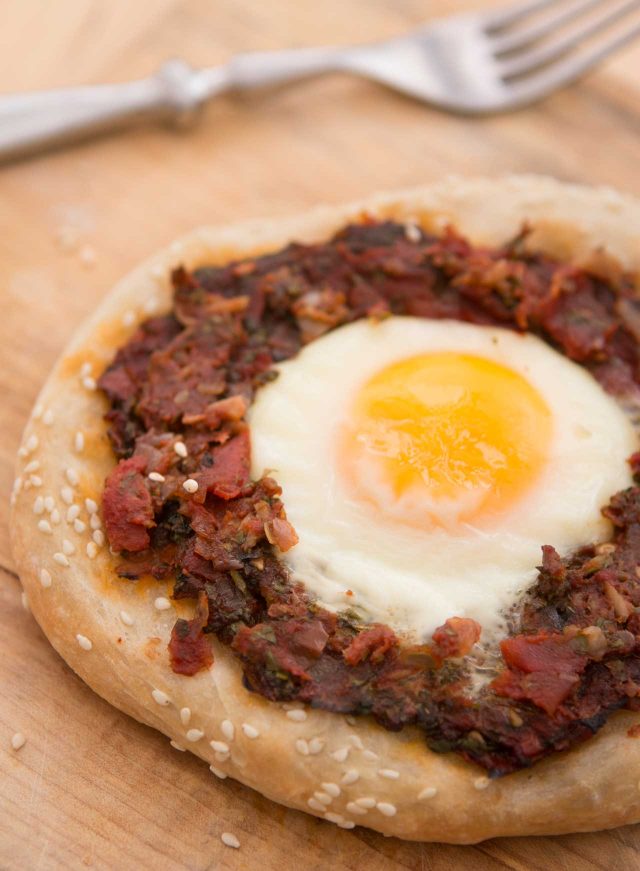 I wasn't always friends with no-knead bread, partially because I like kneading, and find those five minutes out of my day become the least-stressful activity that I know of. Although I worked at a bread bakery one night because I thought it might be interesting to become a bread baker. By the time we finished up, very early the next morning, my aching legs, back, and arms, helped me decide to stick to my current career path.
However, no-knead bread dough does dress up nicely, as evidenced in

Bread Toast Crumbs

, by

Alexandra Stafford

, which highlights not only how to make loaves of bread, but offers up surprisingly inventive ways to use it.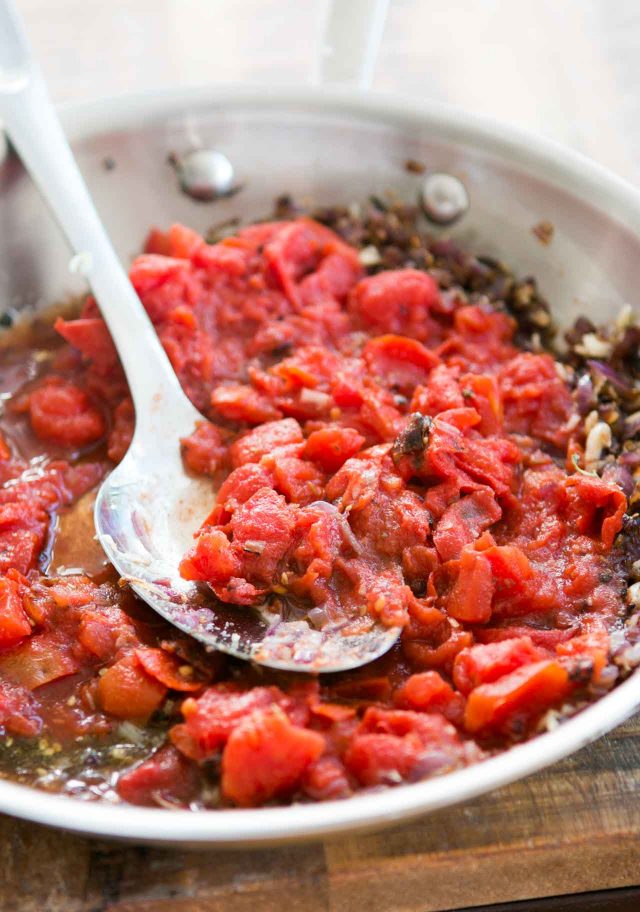 There's everything in the book, from soup and starters (Cabbage soup with Gruyère-rye toasts and Endive & fava bean salad tartines with herbed ricotta), to sandwiches and sweets (pear-frangipan toast, as well as toasted brioche with caramel and sea salt). But I was intrigued by the individual Shakshuka breads, a riff on the

Tunisian baked egg dish

that's usually eggs simmered in a spicy tomato base, served with plenty of bread to scoop up the eggs and jam-like tomato sauce.