By Lynley Bilby - Herald on Sunday June 16, 2013
Cooking shows cause foodies' demand for expensive produce that can't be grown here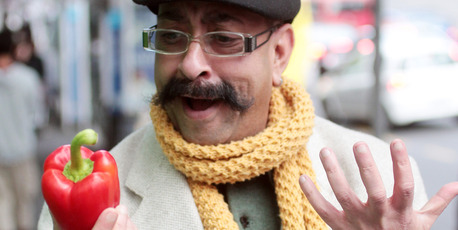 Much of the "fresh" fruit and veges in our supermarkets and greengrocers is being freighted from around the world this winter - and TV cooking shows such as MasterChef are copping the blame.
Fresh produce is increasingly winging its way to our shelves from as far away as Zambia, Holland and the United States.
A woman behind the country-of-origin labelling for fresh produce says cooking shows have given shoppers an appetite for fancy produce that will not grow in the New Zealand winter.
Most imported fresh food supplements out-of-season fruit and vegetables but in a few instances imported produce sits alongside similar locally-grown items.
Turners and Growers import manager Patrick Corson insisted the produce was still fresh: he said it was arriving just days after being picked and packed in fields and greenhouses halfway across the world.
Zambian snowpeas travelled in small quantities in commercial flights out of Lusaka to Johannesburg then on to Auckland with a stopover in Australia.
Horticulture NZ communications manager Leigh Catley said people were caught up in a "MasterChef syndrome" where they expected to be able to buy out-of-season produce.
"People see a cooking show on TV that's probably British or American preparing something, say courgettes, and want to make it. They go to the supermarket the next day to get a courgette and then find to their dismay it's out of season in New Zealand."
More