It's that time of year again. And that only means one thing: time to start thinking about the holiday baking. In Paris, bakery windows fill up with Bûches de Noël (Yule log cakes) and

bourriches

(wooden crates) of oysters are piled up at the markets. The chocolate shops are crammed with people, buying multiple boxes as gifts, and people splurge on caviar and Champagne, one of the few things that go on sale in France during the holidays.
One thing you don't see is the use of pumpkin in desserts. A tart or pie (or
ice cream
) made of squash might sound funny, especially to non-Americans, but helps to remember that pumpkins, and other squash, are technically fruit. One could also point out the classic
Swiss Chard Tart
from Provence (which is in a whole other category), and
Melanzane al cioccolato
, eggplant with chocolate sauce, which I like. (Which one could argue is good because it's smothered in dark chocolate.) But I don't think everything goes with chocolate: A friend tried the hot chocolate with oysters at a famed chocolate shop in Paris, and after her description, I wasn't rushing over there to try a cup.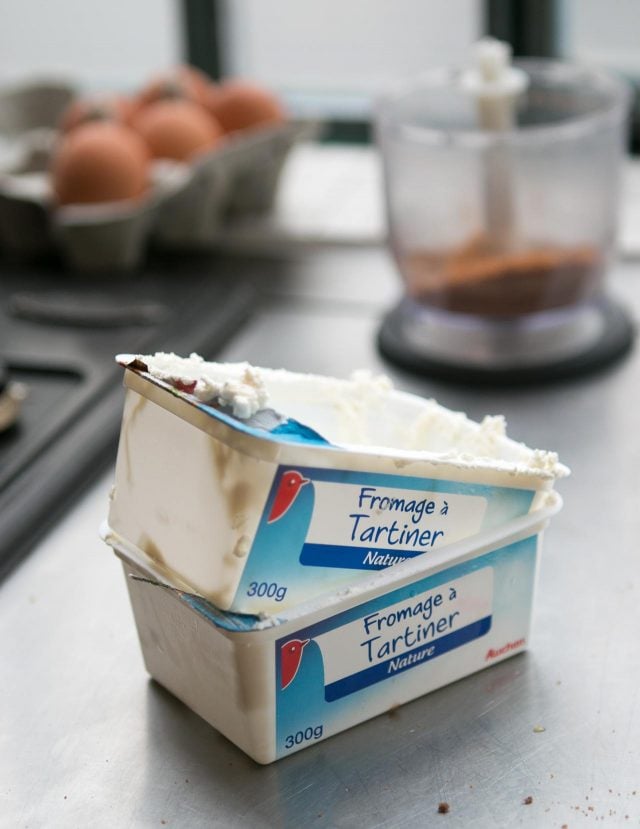 To get that last image out of your mind, I present

pumpkin cheesecake with a pecan praline sauce

, that has nothing

not

to like about it. Cream cheese and sour cream, a buttery cookie crust, and a brown sugar and bourbon-tinged sauce loaded with crunchy pecans. I'm in.