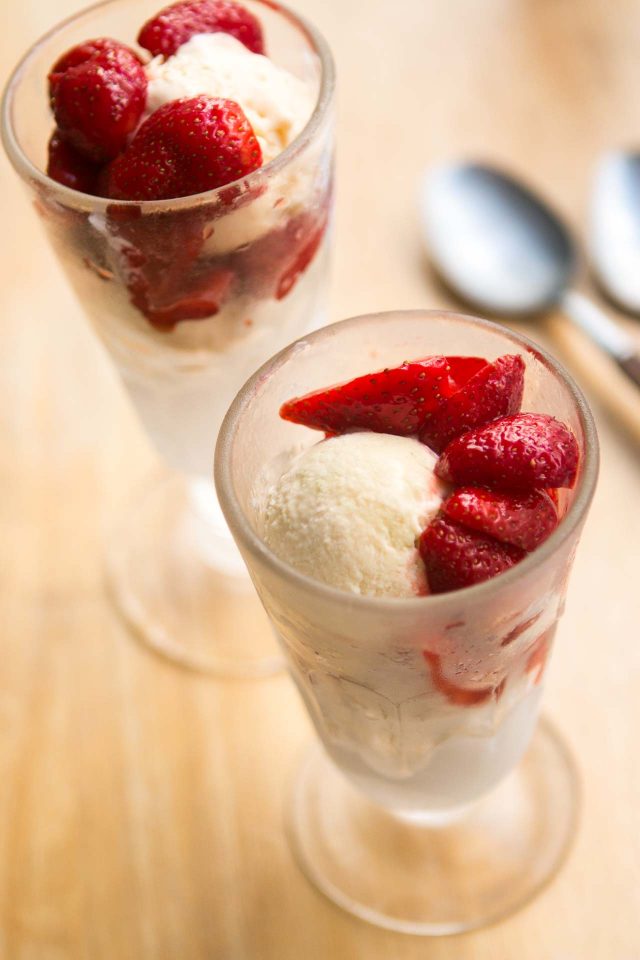 Some people don't have a big kitchen, or a lot of kitchen equipment. I think I have everything that's available, and at some point, may start an equipment rental business to drum up some extra cash. I've had friends (French and American) desperate for things like angel food cake pans, muffin tins, rimmed baking sheets, and even an ice cream scoop in every possible size available. In fact, I have a whole drawer dedicated to just them, which is kind of crazy.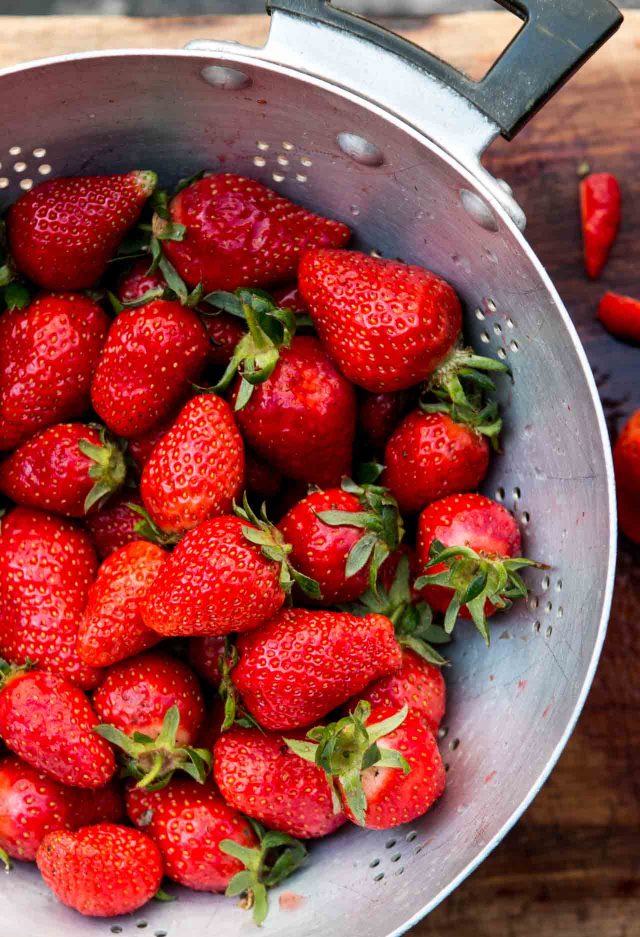 I do, however, love having an ice cream maker. Not just because I wrote a
book on ice cream
, but because I really do like to make ice cream and they're pretty minor investments. But for those that don't have one (or even if you do),

frozen zabaglione

is a great no-churn option for pairing with all the delicious fruits and berries coming forth at the markets at the moment. A few baskets of ripe berries, a couple of mixing bowls and a whisk, and –

voilà

– you've got a luxurious frozen dessert.