New Paula Deen Book Off the Menu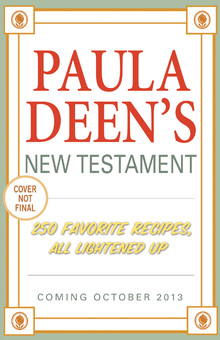 After several weeks of turmoil regarding celebrity chef Paula Deen's use of racial epithets, Ballantine Books issued this statement on Friday:
"After careful consideration, Ballantine Books has made the difficult decision to cancel the publication of Paula Deen's New Testament: 250 Favorite Recipes, All Lightened Up."
Scheduled to be published in October, the book, co-written by Melissa Clark, had been the No. 1 new release on Amazon last week and was billed as a healthier take on Deen's notoriously unhealthy but popular food favorites.