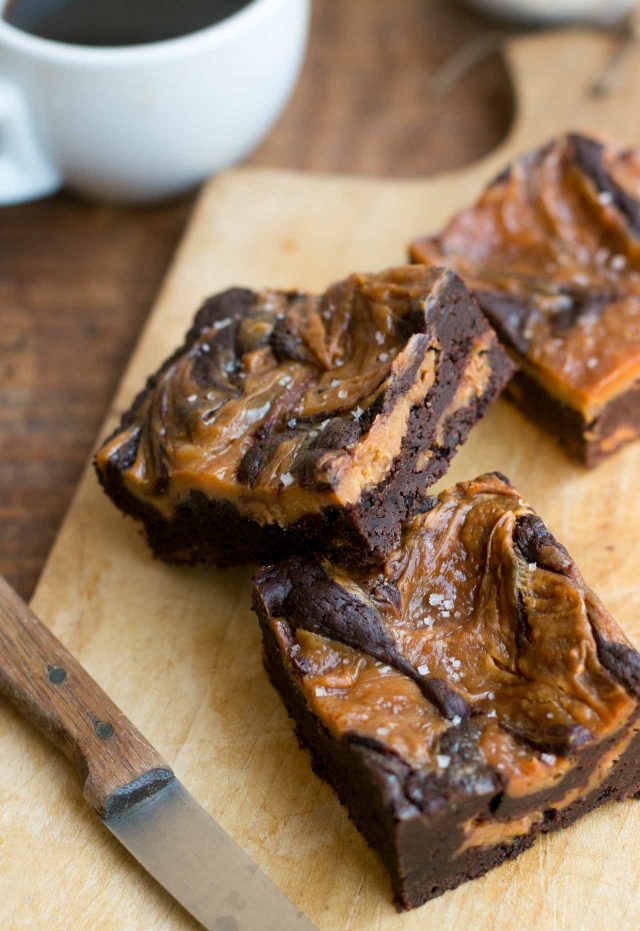 A few years ago, a favorite bakery in Paris near where I lived was offering brownies. The baker gave me one to taste and although I was happy they were expanding their repertoire outside of their borders (actually, many French pastries are influenced from other cultures), the plain, somewhat dry brownies weren't doing it for me. They didn't understand that a brownie is best when it's a moist, compact square with an intense chocolate flavor, like these are.
Being a diverse country, some Americans like their brownies cake-like and others prefer chewy. Some prefer nuts, some don't. But one thing we do share – even with the French, is a love of salted butter caramel, and – yes, cream cheese, too.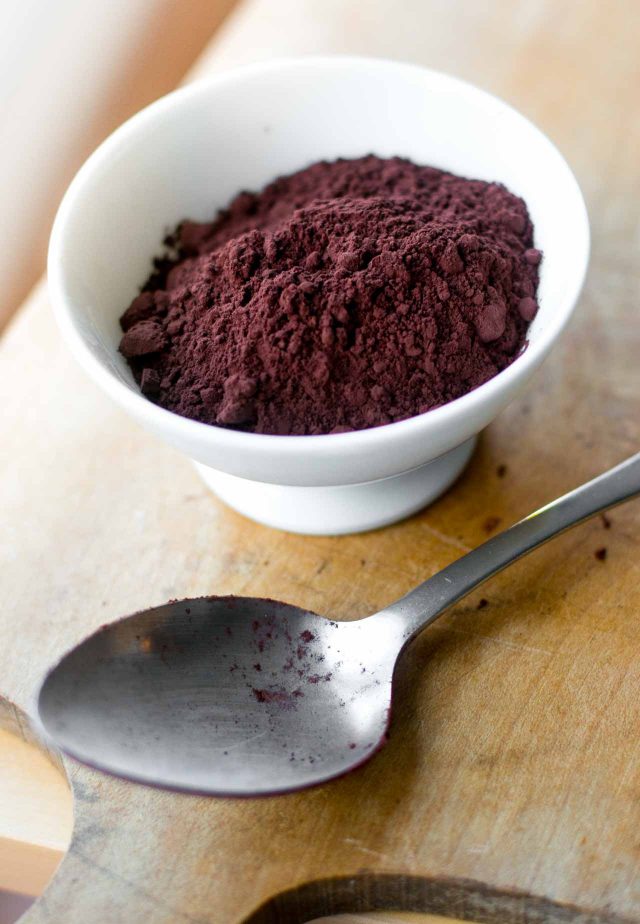 Salted butter caramel is credited to the fine folks in Brittany, who traditionally add salt to their butter to preserve it, since they use so much of it. Although it's not an expression you hear in French, adding it to caramel is a "no-brainer." Adding it to

pâte à tartiner

(cream cheese, which is usually just called

le Philadelphia

), could be called

très américain

, since we like to take things over-the-top.