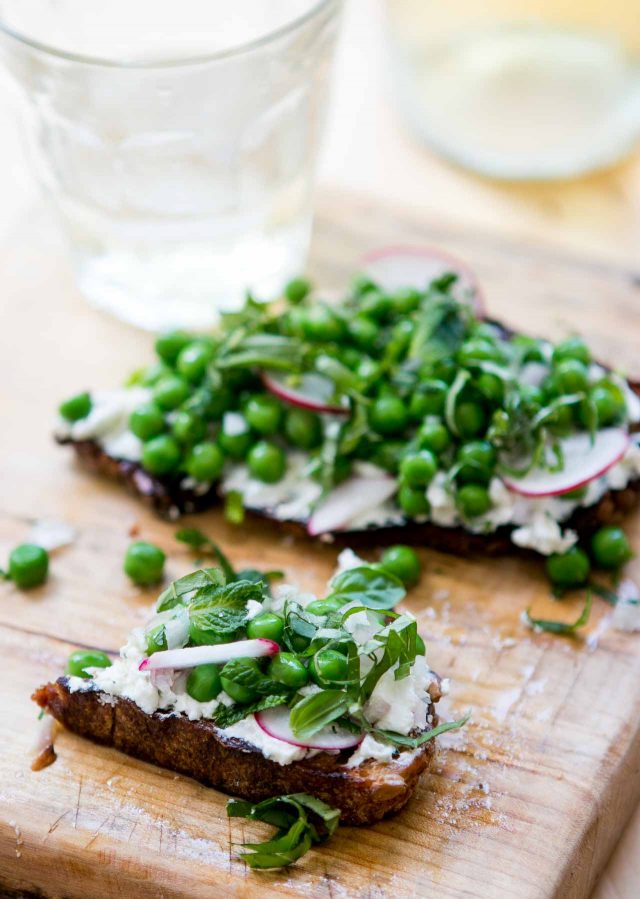 Once upon a time, there was something called
I Hate Peas
– French fries with ridges that you baked in the oven, aimed at kids who wouldn't eat their vegetables. They supposedly had all the nutrients of peas without whatever it is about peas that apparently some kids don't like. They didn't last long, and I (or my mom) was fortunate because I always loved vegetables, including peas.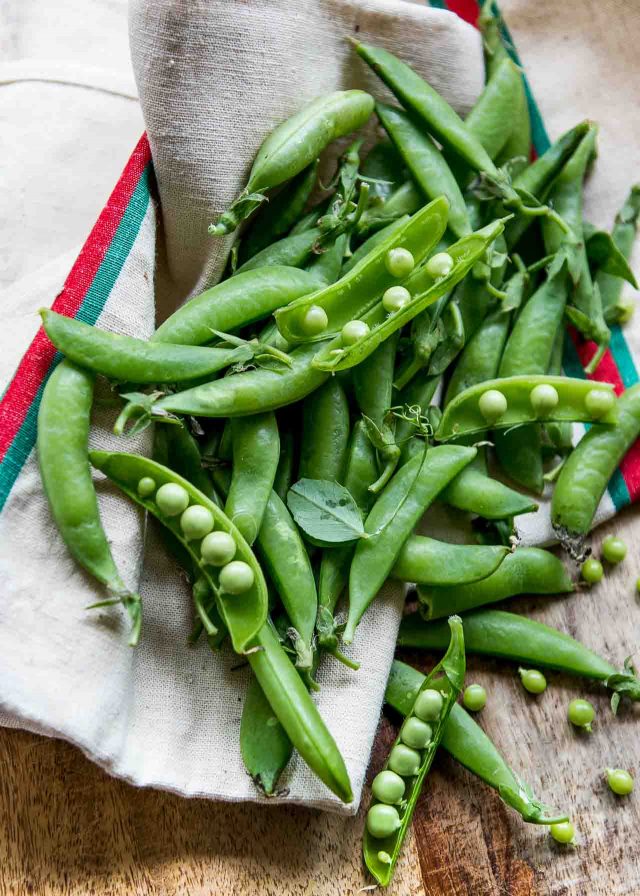 More recently, a few well-meaning cookbooks gave parents advice on how to sneak vegetables into other foods, like butternut squash in macaroni and cheese, which, to quote
Raymond Sokolov
, means that "many kids would never know the joy of crusty, traditional mac and cheese."
In addition to being very familiar with the joy of crusty macaroni and cheese, the pleasure of fresh peas us something that I never want to miss either. They're sweet, crunchy, and bright-tasting, and during their fleeting season, it's nice to find a way to highlight them, like in these green pea and radish tartines.