Posted: 26 Nov 2014- David Lebovitz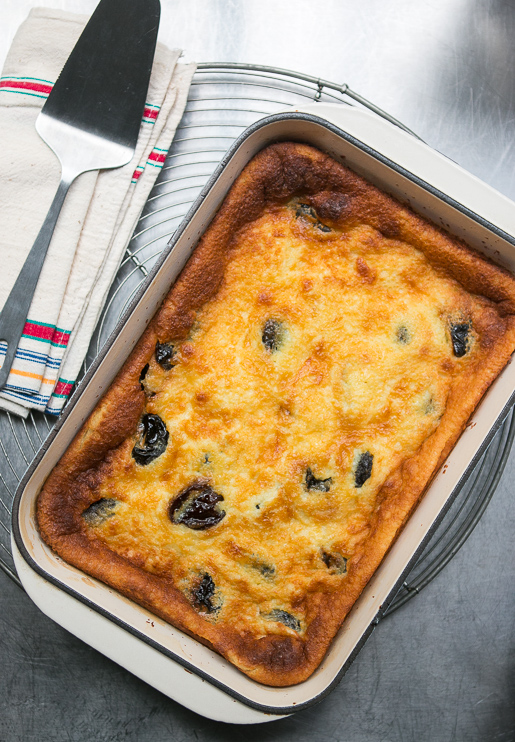 The other day, while minding my business, taking a casual stroll about town, I suddenly realized that I'd written "Bonne anniversaire," or "Happy Birthday," in French, here on the site. It's an honest mistake because the happy (or bon, er, I mean, bonne) expression is pronounced bonneanniversaire, rather than bon (with a hard "n") anniversaire, because, as the French would say, it's "plus jolie," or simply, "more beautiful."
(And I'm pretty sure I got that jolie right. Since it refers to l'expression, which is feminine, it's jolie, rather than, joli. Although both are pronounced exactly the same. And people think I spend all day making up recipes…)
I raced back home as fast as my feet could take me, shoving pedestrians aside and knocking over a few old ladies in my path, to correct it to "Bon anniversaire." Then afterward, after I caught my breath, I did a search on some French grammar sites on the Internet and landed on one forum with four intricate pages of heated discussions on whether it was actually masculine (bon) or feminine (bonne). Everyone (well, being France, most people…) agreed that it was masculine – although curiously, it's pronounced as bonne, the feminine, when wishing someone, or anyone, a "Happy Birthday."
Just like you would never write, or say, ma amie (feminine) – even if "my" friend was a girl or woman, because it would sound like ma'amie, which reads like Finnish, and if spoken (go ahead, try it) sounds like bleating sheep. So it's always mon ami, and mon amie, a gender-bending (and for us learning the language, a mind-boggling) minefield of a mix of masculine and feminine pronouns.
Another thing that confuses people is salade, which is what lettuce is generally referred to in French, when talking about the genre of lettuces. If it is a specific kind of lettuce – batavia, rougette, romaine, l'iceberg, etc, it's often referred to by type. Yet the word salade is also used to refer to composed salads, like salade niçoise, salade de chèvre chaud, and salade parisienne. Hence non-French speakers are often confused when they order a sandwich with salade and find a few dinky leaves of lettuce on their plate, not the big mound of nicely dressed greens that they were hoping for.
Whew! After those first three paragraphs, I think you'll understand why French is a tricky language to master, and even the French are at odds with how to say and write what. No wonder everybody smokes. #stress In fact, I think I also need to step outside myself after writing all of that.
Continue Reading

Far Breton

...