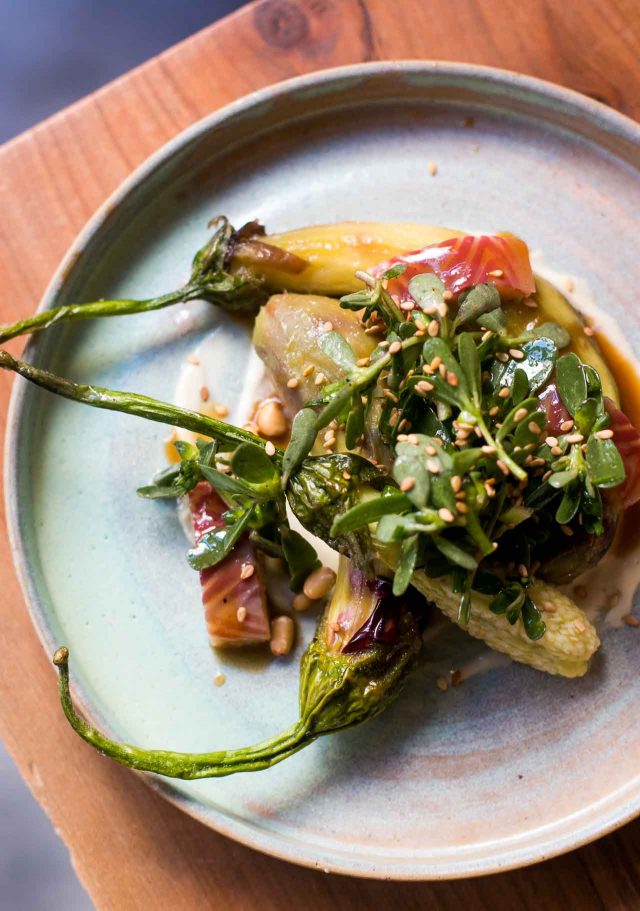 It's been a hectic year and I haven't gotten out as much as I'd like to, in spite of a long list of places I'm trying to visit in Paris, and a more I plan to check out this fall. Early in the summer, I reserved a table at

Fulgurances

, intrigued by the food of Israeli chef Tamir Nahmias, former executive chef at

Frenchie

. His cuisine is infused with the flavors of the Middle East; tahini, pickles, lot of tomatoes and eggplant, long-cooked meats, and a generous hand with fresh herbs. All of which appeal to me.
Paris has taken a turn in the last few years with younger chefs and talent emphasizing freshness, sourcing ingredients from small-scale farmers and local producers, and a liberal use of vegetables on their menus.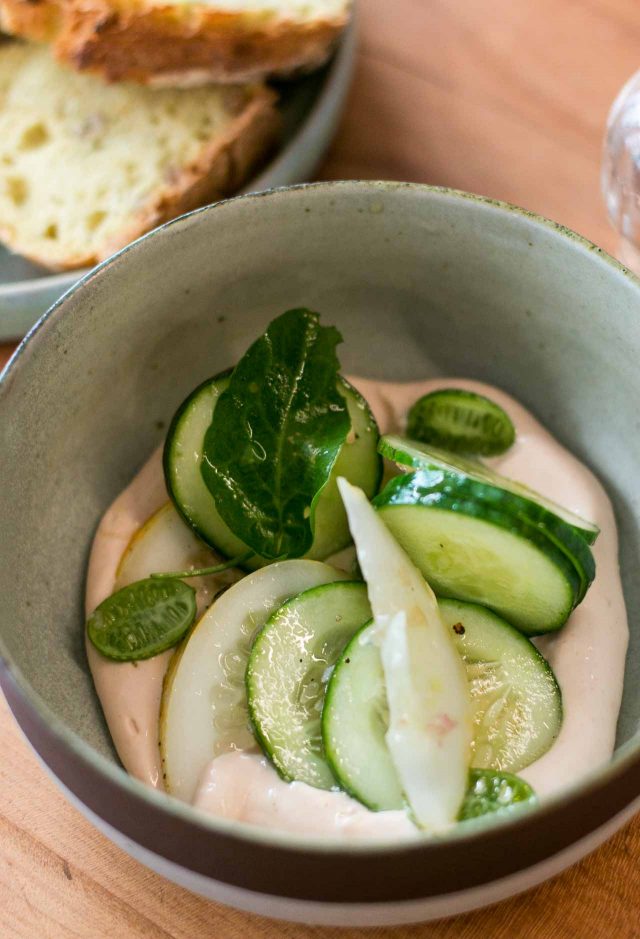 Fulgurances has been open for about a year and doesn't have a fixed chef. Instead, chefs are welcome to come and cook for a period of time, whatever fits their schedule. A

fulgurance

is something that comes at great speed, and has a dazzling quality. In this case, it's a chef arriving and exciting us with outstanding food.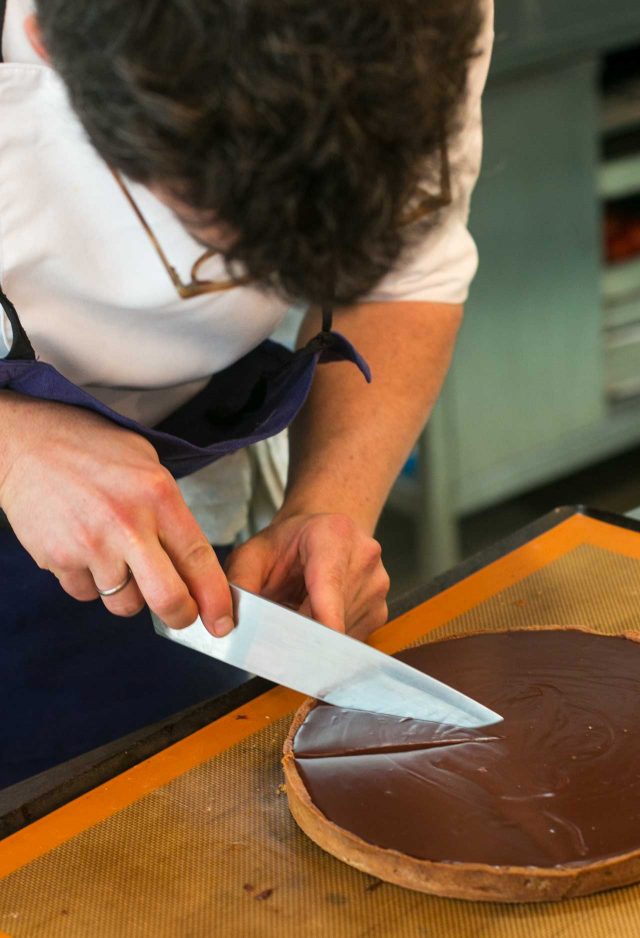 I had to change the reservation I'd made in the early summer a number of times, then ultimately cancel it, which was unfortunate, but too much was happening at the time. Thankfully I finally made it to Fulgurances with my friends

Ann

and

Elizabeth

for dinner, and liked it so much, I went back for lunch a few days later, when the light was better to take some photos: The daylight was coming into the restaurant, which provided a better backdrop for the food. A few dishes were some of the best I've had in Paris.