Posted: 25 Aug 2014 0- David Lebovitz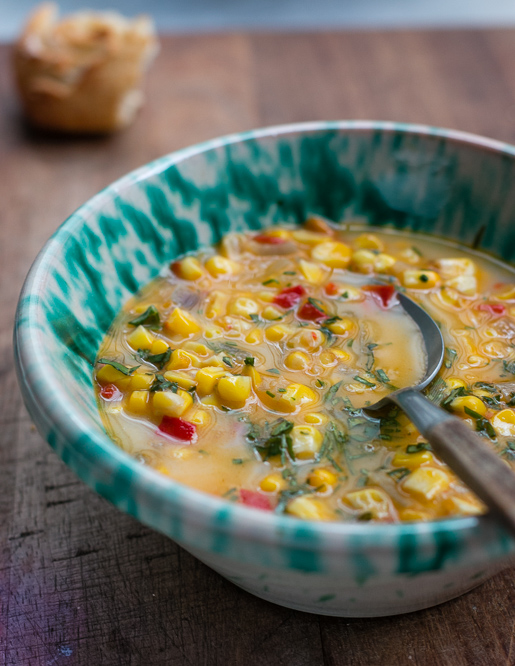 When I was on book tour last spring, a charming woman brought me a personally signed cookbook that she thought might have once been mine. As some might know, I am still waiting for the two cases of cookbooks that were signed to me, that I sent from the states to Paris when I moved over a decade ago. Yes, I've been patient. Every time there's a knock on my door, I think that – yes – this is finally the moment when me and my precious, irreplaceable cookbooks, will be reunited.
Yet I have to tell you, I was starting to lose faith. I know, I know. I should keep my optimism aloft. But that woman brought a glimmer of hope (thanks!) by handing me this worn, paperback volume of

The Taste of Country Cooking

by Edna Lewis.
However two pages after the dedication to "David," in June of 1987 (which would be about the right timeline), there's another dedication to someone whose name begins with "S", who had it signed by Miss Lewis in March. So there's a mystery there, as somehow it got re-signed just three months later. Hmmmm…another mystery begins?
I had the pleasure of meeting Miss Lewis, as she was called, who had a lovely, quiet dignity about her. She was probably the most soft-spoken person I'd ever met, and you had to lean in very, very closely when she spoke. She was also beautiful, with a lean face, a prominent nose, and exquisite long grey hair pulled tightly back into a bun or ponytail, as if she was already ready to cook something. Famed cookbook editor

Judith Jones

took her on as an author, perhaps

seeing the same appeal of her honest Southern cooking, that she did in Julia Child's book – and take – on classic French food as well.