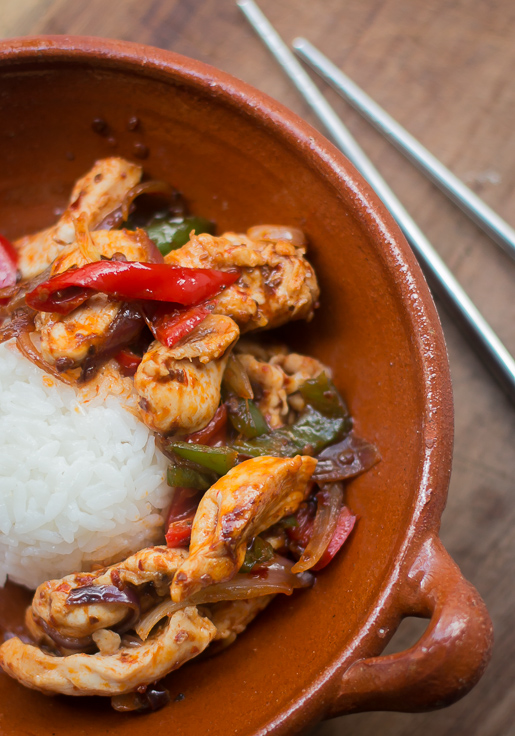 I was recently interviewed about cookbooks that I like and when I thought about the ones I've been most intrigued with, a few stood out. They were single-subject books that explore a single topic, which I find useful when looking for a straightforward recipe to try out. But the more complex, thorough books help me understand cuisines that I'm not all familiar with. For example, I have a massive, magnificent 688-page book on Thai cuisine that is the ne plus ultra of Thai cookbooks. But every time I've cracked it open, I feel like if I don't get all twenty-seven ingredients called for in the recipe, it's not going to work. Or that I'm doing something wrong and I'll be cursed by a thousand Thai grandmothers (or the internet) for the rest of my life.
Don't get me wrong. It's a great book and I love sitting in am armchair, reading about food traditions and so forth. But in reality, and in the kitchen, it's a different story. And often we have to make compromises or make do with what we can, if we want to make a dish.
It can quickly become tiresome having the authenticity police breathing down your neck, with people picking out anything that you're doing wrong when making dinner. (As I wrote in

my recent book

, cultures and traditions change over time. Italians didn't always have tomatoes, chiles weren't always part of Thai cooking, and hamburger meat didn't originally come from America.)
So it's a true pleasure to have a reassuring voice like

Leela Punyaratabandhu

, in her terrific book,

Simple Thai Food

, telling you that – you know what? – you don't need to make yourself crazy to cook Thai food. We can all breath a sigh of relief. And, if necessary, you can make a few adjustments and still retain the original flavors of the dish.