Herald on Sunday Feb 15, 2015
She started out selling croissants to fund her OE and has gone on to build an empire. Now Annabel Langbein is taking on her toughest challenge yet as she tries to crack the American market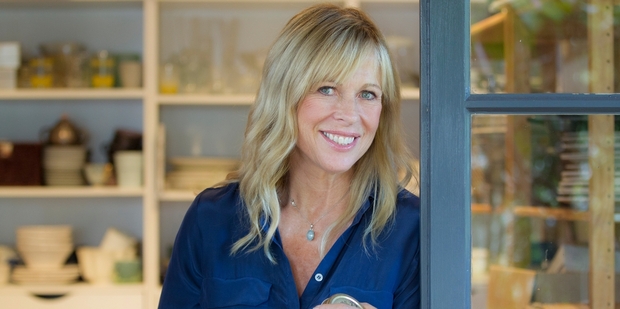 Whether you can name one of her recipes or not, you know who Annabel Langbein is.
She's the wholesome TV cook living the almost-too-good-to-be-true dream of a self-sufficient home on the shores of Lake Wanaka.
She's the woman who made you feel - for half an hour every Saturday evening at least - that it was quite within your means to grow a vegetable garden and use it to furnish the table at a gloriously impromptu dinner party of the kind you imagine she might throw every sunny weekend.
Langbein has been on TV screens in this country since 2010 and has published 21 cookbooks over more than 20 years, as well as writing regularly for magazines such as the Listener, NZ Life & Leisure and Cuisine.
But although her television programmes screen in 93 countries, this year is the first time American audiences have had the chance to tune in. PBS has picked up The Free Range Cook - Simple Pleasures and will start screening it in September.
More