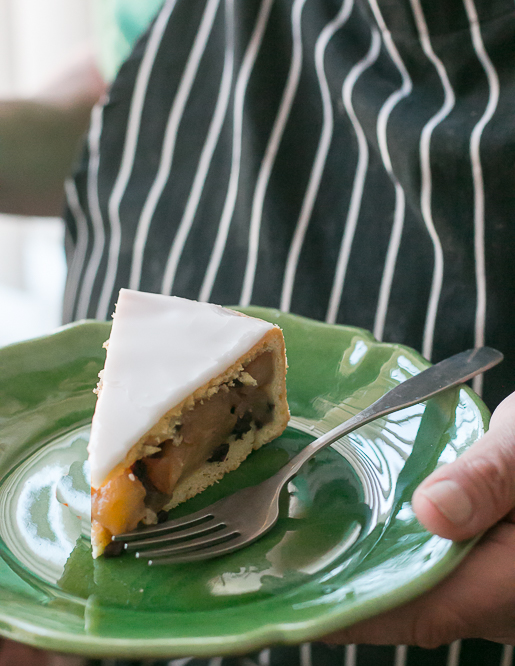 It's always nice to meet your heroes and many years ago, I was fortunate to meet one of mine. But I can't claim

Nick Malgieri

as "mine," as he's been a guiding influence for bakers everywhere, publishing books with recipes and technique for making everything from traditional Italian pastries to Viennese tortes and even Middle East and Greek sweets, to the delight of bakers near and far
If you like to bake and have picked up one of his books, you'll probably feel a little kinship with him as well. Nick established his credentials as a baking professor and author after stints as the Executive Pastry Chef at the Windows on the World restaurant, as well as having extensive experience baking professionally in Switzerland, Monaco, and France.
But not to worry. Nick's focus now is on home baking, and his newest book is meant to make home baking as straightforward and foolproof as possible.

Nick Malgieri's Pastry: Foolproof Recipes for the Home Cook

has spectacular photos by

Romulo Yanes

, who many know for his brilliant photography that appeared for years on the cover, and inside, of the much-missed Gourmet magazine.
For those that like books with lots of pictures, and step-by-step photos, this is the book for you, especially if you want to tackle some of those more challenging doughs, like Viennese strudel and yeast dough, as well as French brioche and yukfa, the Turkish version of filo dough. They're all demystified here. (For gluten-free bakers, he presents two different recipes without a laundry list of difficult ingredients.) There's also pizza chiena, baked in a cake pan, as well as this lovely French Apple Pie, a neat puck of pastry filled with cooked apples and raisins.