From a train journey through woods of Oregon, Kate Young writes about the marzipan she's made to get into the December mood – inspired by Jessie Burton's historical novel, she trialled 17th-century recipes until she got it right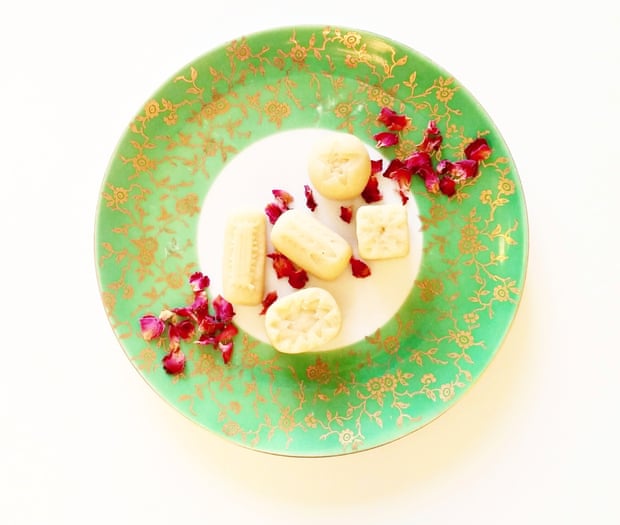 At the sight of them, she is taken by the desire for something sweet. "Do you have any marzipan?"




"No. Sugar is – not something we take much of. It makes people's souls grow sick."




"My mother used to roll it into shapes." There was always marzipan in the pantry...
The Miniaturist, Jessie Burton
---
I'm writing this on a day-long train through Oregon, en route to Portland, distracted by a view of frozen lakes, mountain-hugging clouds and snowy woods reminiscent of Narnia. I've been listening to the soundtrack for A Charlie Brown Christmas, have shared some pumpkin cake with my sister and am using my winter cape as a makeshift blanket. It's the perfect start to December.
With December 25 fast approaching, my mind has turned, as it always does in this month, to those foods I identify with Christmas. I approach the month with a checklist of sorts – one I intend to complete by New Year's Eve. It's the food I grew up dreaming about, the type that often felt too heavy in the oppressive Queensland heat: mince pies, clementines, Brussels sprouts, Turkish Delight, gingerbread, potatoes roasted in goose fat, fruitcake. Alongside these, and the perfect accompaniment to fruitcake (I can take or leave the icing), marzipan has become one of my favourite Christmas treats
More