I remember being déçu (disappointed) a few years back when I signed up to go to a barbecue dinner in Paris and I was super-excited to attend. But instead of being served platters of long-cooked meat, I found myself being handed a plate of a piece of beef cooked on a regular grill: I'd forgotten that the word "barbecue" in Europe usually means "grilled." (Shhhh. Don't tell the people from Texas or Kansas City.)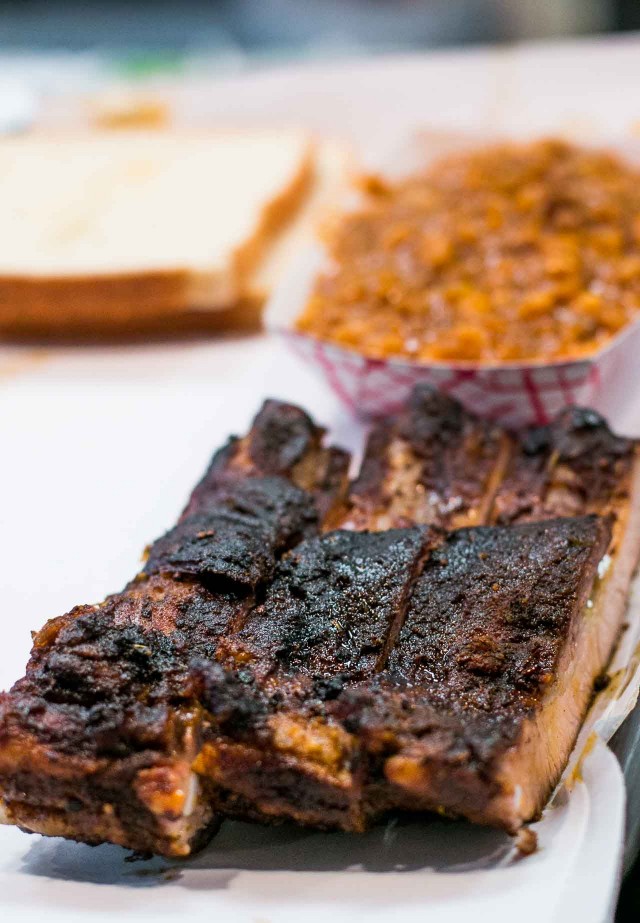 Nowadays there are real barbecues in Paris, including

The Beast

and a few

other

places

. And there is even an

Association Française de Barbecu

e that celebrates the "low and slow" style of meat cooking that we know as barbecue, American-style, apparently enjoyed by an alliance of the two cultures.
Several places in America celebrate their own style of barbecue, but since

Queens

, New York, is one of the most vivid examples of

diversity

and culinary multiculturalism anywhere, it seems right that there's a pretty great barbecue in the mix, just a short subway or cab ride across (or under) the river from Manhattan.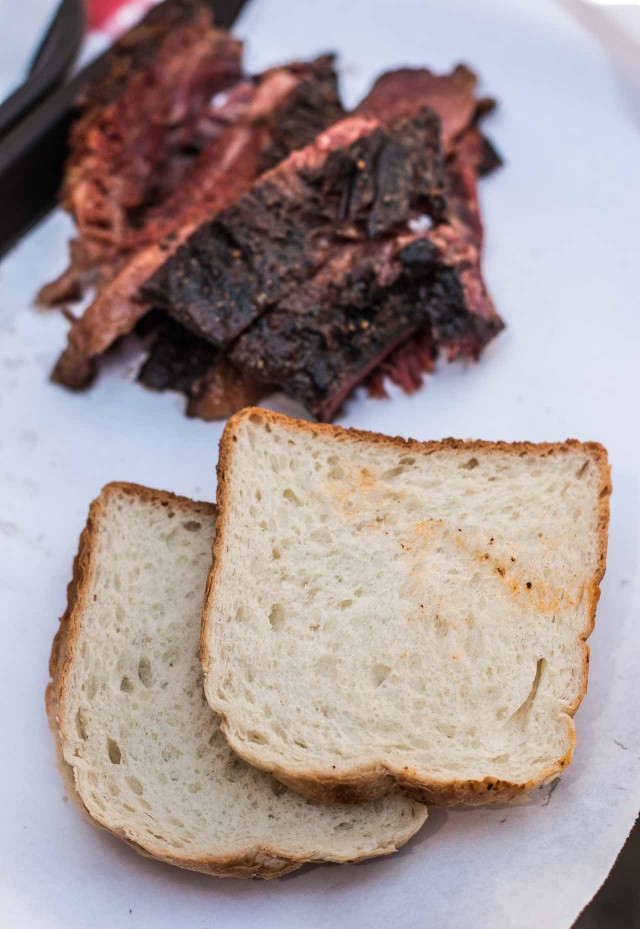 It's estimated that nearly

half the people in Queens

were born somewhere else, and you can get everything, from Tibetan to Colombian food on the crowded streets of the borough. But in a less-densely populated part of Queens, Long Island City, stands

John Brown Smokehouse

, which offers up

Kansas City style barbecue

.
The first time I took my French other-half there, he was mesmerized by the tender meat – slow cooked ribs,

burnt ends

, and, in a nod to the city, pastrami. He insisted on going back this week and like the previous time, he (and I) were once again delighted by the especially crispy, and too-good-to-share, French fries, along with just about everything else on the chalkboard menu.