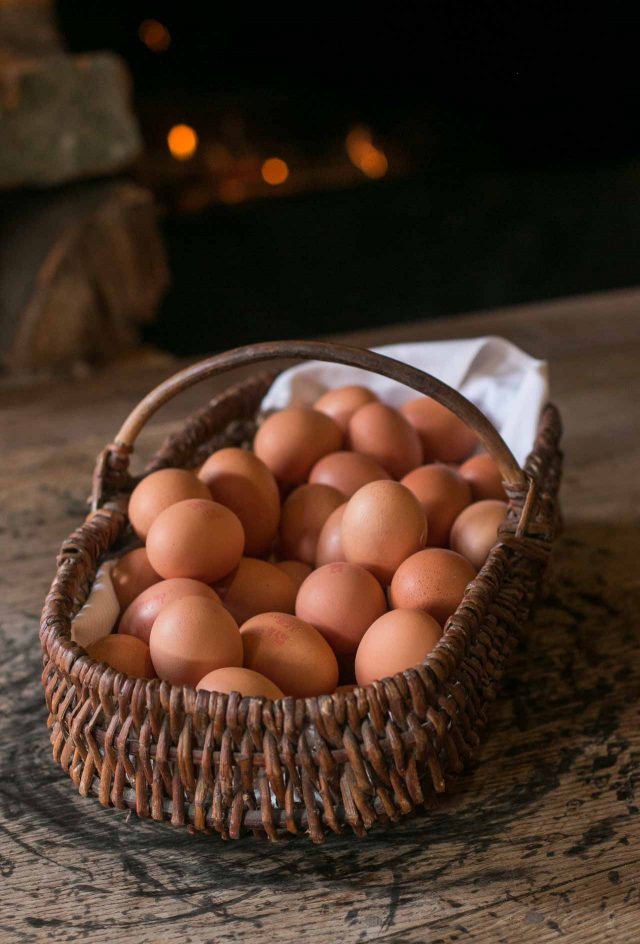 Mont Saint-Michel
is one of the great wonders of the world, along with the Parthenon, the p

yramids in Egypt, and the Taj Mahal. It's a majestic, spectacular sight when you're walking down the path toward the island (cars aren't allowed past a certain point), and you look up and see the island with the church crowning the top, rising above you, framed by the steel-blue sky of Normandy.
Mont Saint-Michel is the second most visited attraction in France, after the Eiffel Tower (the
caves of Roquefort
are also right up there on the list, and is on my list of places to visit, too), and this was my second time visiting. The first time, though, we couldn't stay long because the tides come in and out quickly, and we were in danger of being trapped on the island. Which wouldn't be such a bad thing, except for the parking bill if we'd left the car in the lot overnight.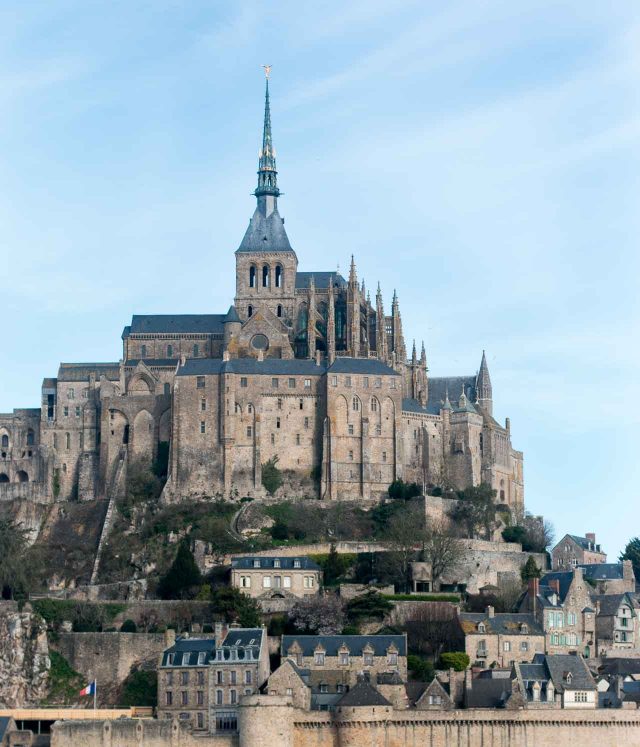 I've been working like a madman, finishing one book and wrapping up another at the same time. (I know… I know…right?) The saying about "taking time to enjoy life" sometimes takes a backseat to pages of copy edits and production notes, which involves details like deciding whether you want to use the word "aged" versus "grim," or whether it's right, or "write," which is why writer's need copy editors. I mean, writers. (No apostrophe.) When you're staring at words all day, it's nice to take a break, which I did when I made plans to go to Normandy for a quick visit.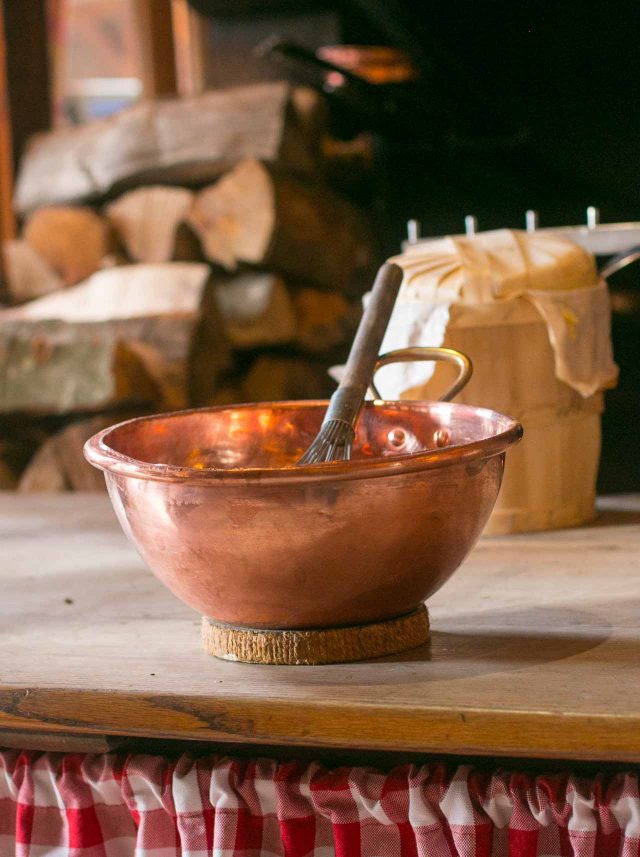 It was a too-brief trip, but I've learned you can't do everything in life, and still have time to do other things in life. (Not even sure that makes sense. If not, I told you I was kaput.) But the nice thing about France is that you can go somewhere a few hours away, and be in a completely different region, with different foods and a different feeling. Normandy is close to Paris, just a little over an hour by train, and there are a lot of reasons to visit; the sea, the spectacular aged cheeses (which are anything but 'grim'), and the copper cookware.
I know because I wouldn't want to be left out of it, either. Thankfully, there I was, amongst the copper bowls filled with eggs, and whatever secret ingredient they put in the omelet mixture with the eggs (probably additional egg whites?) – but if you ask anything about what's in the omelet, or how they're made – well, I can tell you one thing for sure: they're not telling.
Continue Reading