Ovenly




David, 2015-04-13 12:05
Sometimes when I'm doing events, such as meet-ups and booksignings, people will kindly bring treats for me to eat. It's always nice when people think of me, and my sweet tooth, when I'm on the road. However there's nothing worse than trying to carry on a back-and-forth with someone who is chewing on food when you're not doing the same. It just doesn't work. My least favorite moment when I'm dining out is when I just put a forkful of food in my mouth and the waiter comes by at the exact moment when I've slid the food into my mouth to ask me what I thought of the meal.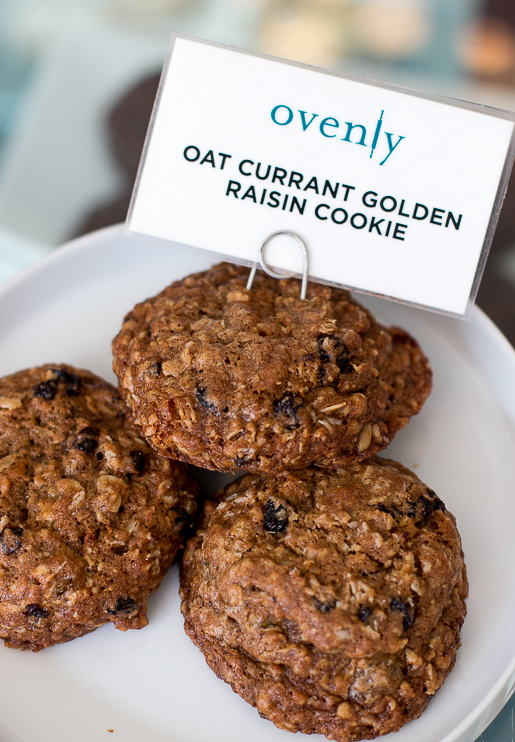 Additionally, no one looks good when they're shoveling food in their mouth, even Bradley Cooper and Angelina Jolie. (Which I'm just guessing, since I haven't had the chance to dine with either of them — yet.) So when I'm at a public event, I politely set whatever it is aside, continue chatting with people, and revisit it when I have a moment to myself. Wine, however, I'm pretty good at balancing during a conversation.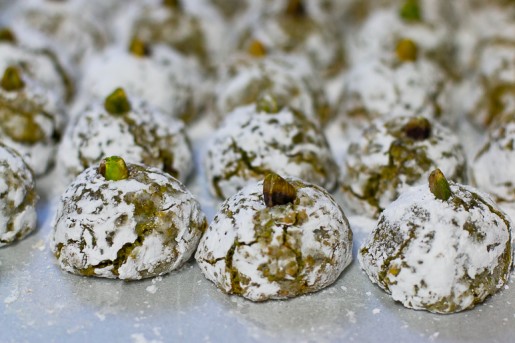 However my save-it-for-later technique was tested the last time I was in Brooklyn when doing a signing at

The Brooklyn Kitchen

. Someone came up to me and handed me a big cardboard bakery box full of individually wrapped treats. Almost immediately I tore off the seal and lifted the lid, happy to see almost a dozen different cookies, bars, and brownies, neatly arranged inside.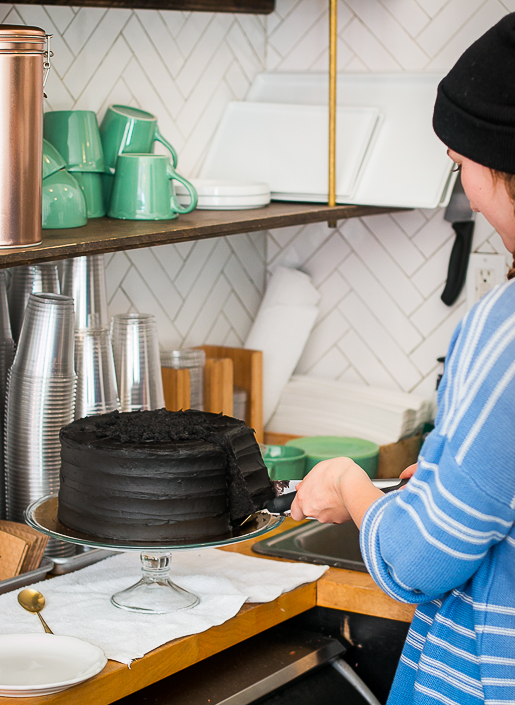 In spite of guests holding camera phones at the ready, and people lined up to chat, I couldn't help myself and dove right in, dialing in on the darkest package of the bunch – ripping off the wrapper and tearing off a corner of the salty dark brownie, not worrying about black crumbs on my teeth. (Apologies if you were there and I kept you waiting, but I'm kind of powerless against chocolate.) And in spite of any worries of photos going viral of me shoving food in my craw that resembled an eating contest at a county fair, I was happy to take a break to savor an excellent brownie. Which I think just about anyone can relate to.