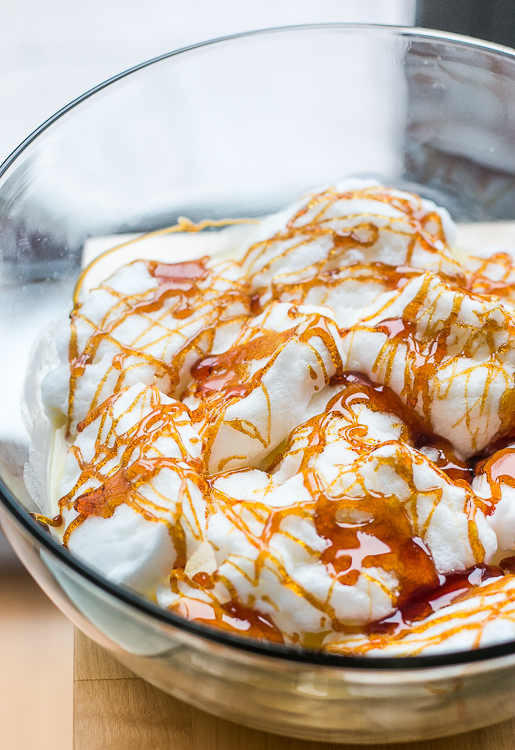 When asked about my "desert island" dessert, it takes me about a nanosecond to respond, and I invariably reply that it'd be Œufs à la neige, otherwise known as "Snow Eggs." It's one of those classic French desserts that, even though I'm not French, I have a deep fondness – and a sense of nostalgia – for. When I order it in restaurants I am usually disappointed. Often it's made with pre-packaged crème anglaise (yes, that's

a thing

, or powdered) and bottled caramel sauce, neither of which appeals to me.
I want the real thing: Homemade custard sauce, served ice-cold, topped with fluffy mounds of meringue, finished with spoonfuls of almost-burnt caramel, enough to give it a bit of an edge, but not enough to be actually burned.
I don't make Œufs à la neige nearly enough, which is probably a good idea since I tend to dip into the bowl of meringues, lopping off mouthfuls of meringue along with vanilla-scented custard sauce and a bit of caramel.