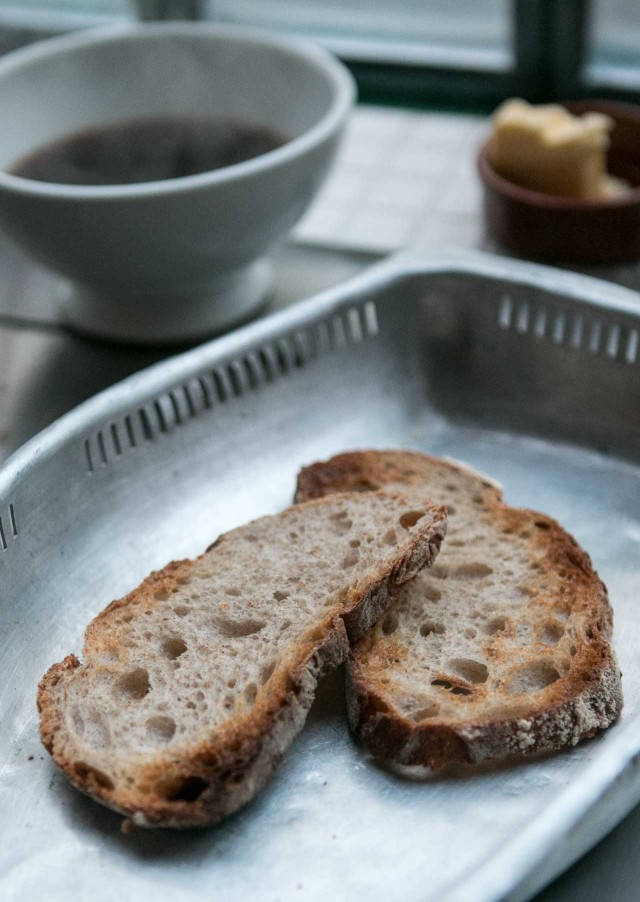 The French are known for their fine cuisine. The lavish lunches and sumptuous dinners are legendary. But breakfast, or

le petit déjeuner

, might seem to get short shift, to the dismay of traveler's coming from places where breakfast is a more elaborate affair. I remember as a tourist in France, I felt so French having a baguette or croissant for breakfast, smearing jam and butter on either, enjoying it with a frothy

café au lait

(that, sadly, I learned wasn't a bottomless cup…) and the tiniest glass of orange juice that I'd ever seen. But by Day #3, I started craving a scrambled eggs and hash browns, and –

mais oui

– a side of crisp bacon.
I was never really a huge breakfast eater, though. No steak and eggs for me, or corned beef hash and huevos rancheros. Usually I saved those for weekend brunch. After a night of being a line cook in a very busy restaurant, breakfast was a quick cup of dark coffee and maybe a half-bagel or some other carb. As the years of eating the diet of a line cook (which is everything you can manage to stuff in your mouth in the shortest amount of time), to get back into reasonable shape, I joined a workout group and the instructor came around one day, and asked each of us what we had for breakfast. Most of us got yelled at for not eating enough, including me.