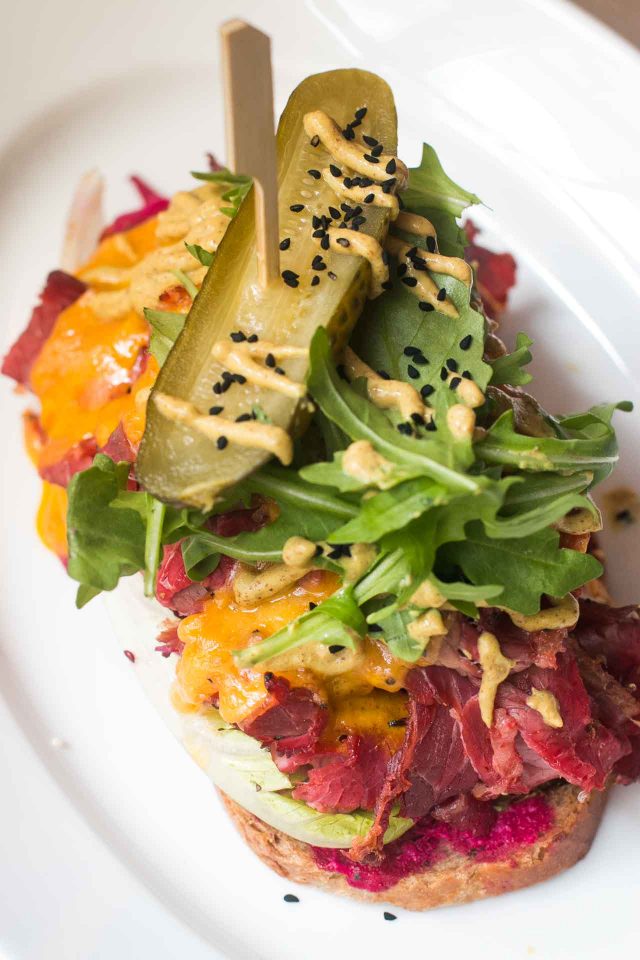 The most interesting neighborhood right now in Paris is the 9th arrondissement. Walk in any various directions from a métro station after you land there, and you'll find yourself in a completely different neighborhoods, whether it's surrounded by stately buildings on the Avenue Trudaine or the Square d'Anvers lorded over by Sacré Cœur (which hosts one of the rare afternoon/early evening

outdoor markets in Paris

). There's the rue des Martyrs, a vibrant street of chocolate shops, ice cream, and bakeries, along with great

coffee shops

,

bakeries

, grilled

Portuguese roast chicken

, and a

candy emporium

that people travel from all over the world to visit, and stock up on caramels, chocolates, and other French sweets.
Barbès, which rests on the northwest corner of the 9th is a neighborhood that's getting more comfortable with itself. The semi-swanky Brasserie Barbès opened, which screamed "gentrification," but there are still young men at the métro station across the street, asking passers-by under their breath if they're interested in counterfeit cigarettes or Lacoste shirts. If you'll permit me to use a cliché; this part of Paris is sometimes referred to as "the Brooklyn of Paris," so Parisians really don't have to take the L to Williamsburg to get their fix. It's just a métro ride away.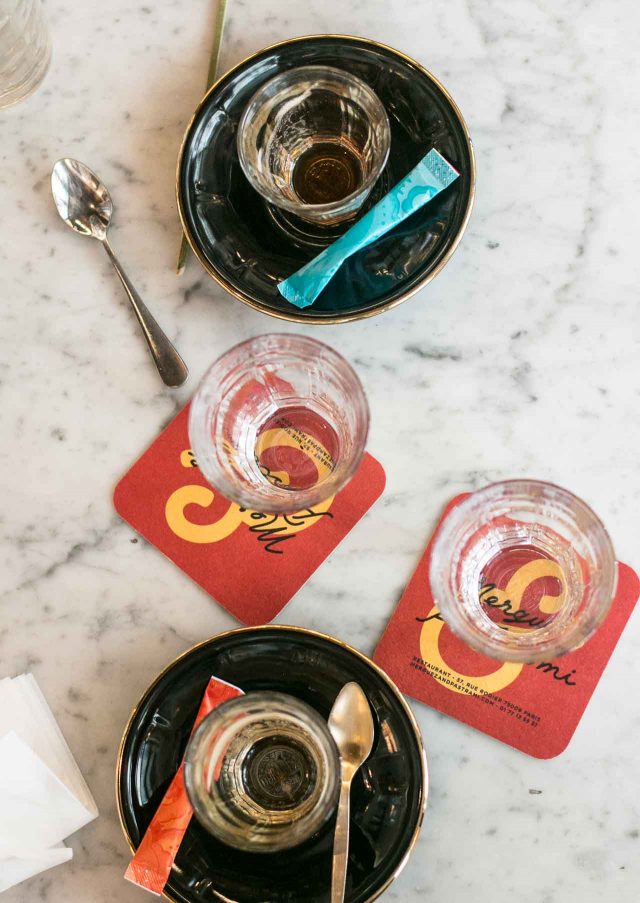 I've been loitering around the neighborhood for years and I love it. (Although a friend had his iPhone lifted at the Barbès métro station, which was offered back to him…for a price.) One of the good things about the rise of interest in this neighborhood is that a number of very good places to eat have opened, which reflect a more casual style of eating and dining out that appeals to Parisians these days. One such place is

Merguez & Pastrami

delicatessen.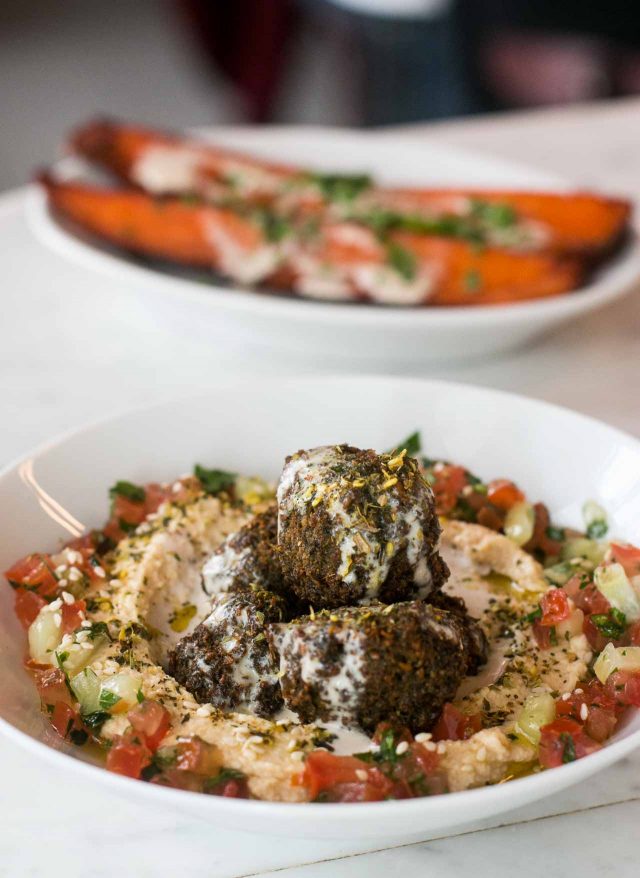 The delicatessen is a

European concept

. The word is translated from the German

delikatessen

, which conjoins two German words,

delikat

and

essen

– delightful food, the first part of which is said to derive from the French word,

délicatesse

, or 'a delicacy.' So it's natural since France is part of Europe, to have a delicatessen that fits right into the capital. And I'm glad someone has finally done it.