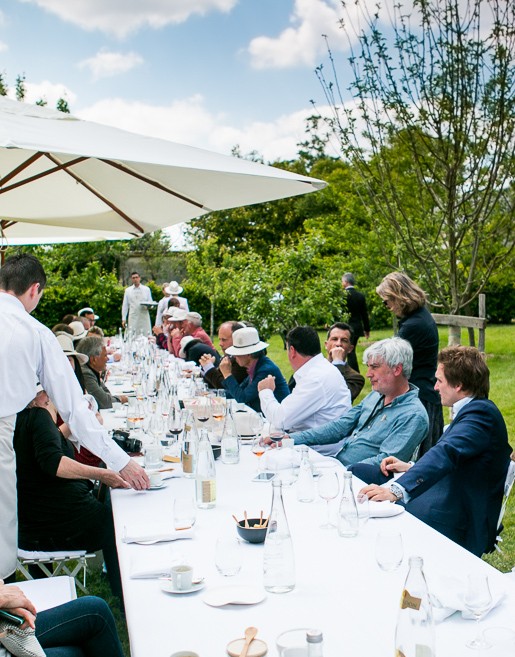 I decided to play hookey last week, which coincided with an invitation to the Jardin de la Reine at Versailles for a spring picnic. The weather has been on-and-off in Paris, as it usually is, and no matter what the skies were planning on doing, I figured it'd be nice to escape the city for a few hours. And who could pass up a picnic in the gardens of Versailles? Not me. Fortunately we woke up to a glorious day in Paris, and because no one wants to be cooped up indoors when there's sun, and wine, out there, I left early so I could walk around and get a much-needed dose of Vitamin D.
On a side note, many years ago when I went to pastry school outside of Paris, we were staying in a rather grim little city with no decent places to eat to speak of. To make it worse, we were housed in a zone industrielle, the part of the city far from the town center that was small factories and office building, that become completely deserted at night. There was one chain restaurant within walking distance, a glowing blue-lit palace next to the highway exit that led into the office park, and that was it. We were all pretty tired after classes all day and had nowhere to go but that chain restaurant, which we quickly tired of.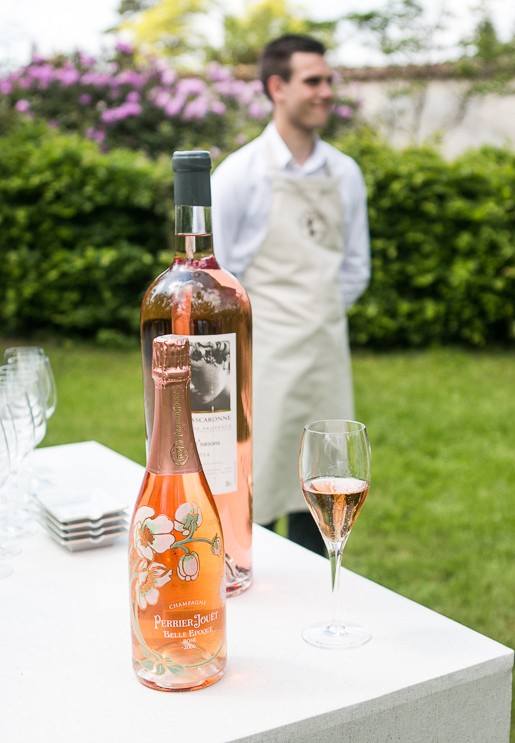 (The televisions in the hotel only got three channels – this was before WiFi, and one was a soft-core rose tv channel, as they say in France, and there were only so many times we could watch a story about a young couple that comes home and finds the babysitter, who had arrived with a low-cut blouse and schoolmarm glasses, asleep on the couch with her glasses fallen off, and her blouse partially unbuttoned, revealing a lacy camisole. I won't mention what happens next, but "rose" tv always cuts away to the next scene, before anything good happens, and resumes after all the action took place. So not only were we hungry, we were also a very frustrated lot.)
Finally, some new students showed up who had a car (!) and we were so excited when they offered to take us to a nearby city, which happened to be Versailles, for dinner. We ended up eating in a Chinese restaurant because we were all students, on student budgets – and we were eating French pastries all day, and craving something completely the opposite. It wasn't very good, but I always associate Versailles now with blasé (although entirely appreciated) Chinese food.
Not sure why I had to tell that story, perhaps because it's been sitting on my mind for the past eighteen years. And rose tv seems to have disappeared from late-night French television, but rosé is more popular than ever and we kicked off the picnic with glasses of Perrier-Jouet 2006 Champagne. Because for most of us, we had work waiting for us back at home, we took it easy on the wine drinking. But it was hard to resist an icy cold glass of bubbly on such a magnificent day, wandering around the gardens of Versailles, served with such panache.