Shelf Awareness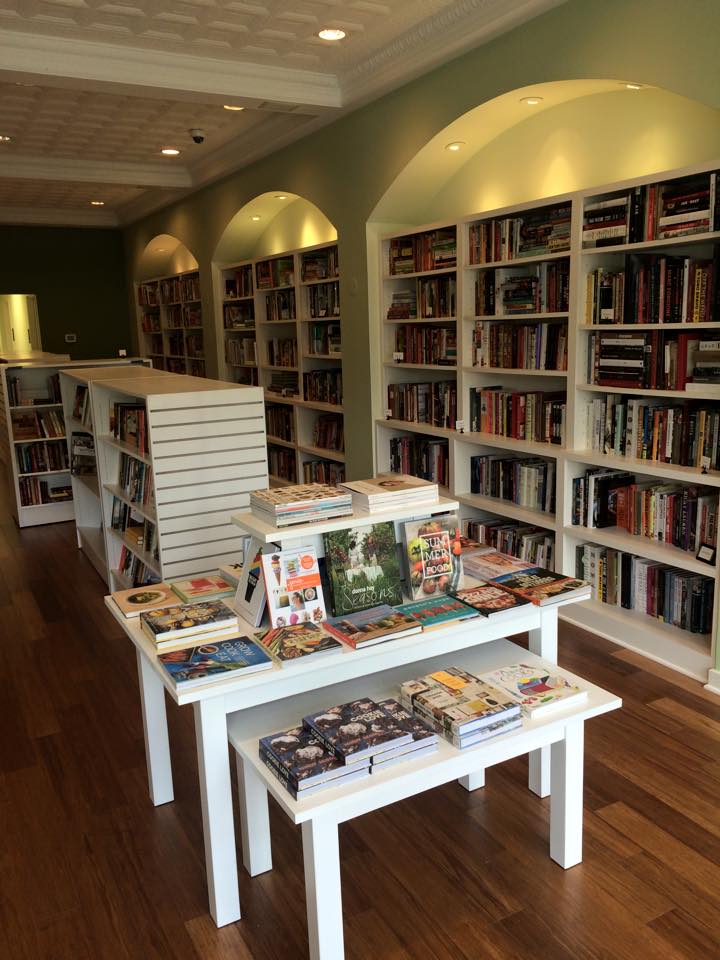 Read It & Eat, a culinary bookstore owned by Esther Dairiam, opened last month in Chicago's Lincoln Park. The Chicago Tribune reported that Dairiam was inspired by a 2012 trip to Paris, "where she visited a culinary bookstore called Librairie Gourmande. Two years of research followed into what potential customers might want, financial viability and so forth."

Noting that "it's hard not to feel a lift walking into the bookstore," the Tribune wrote that the "walls are painted a fresh sage green; the stamped ceiling is a bright white. But it's the books that draw the eye again and again.... Row upon row of brand-new books preen proudly on brand-new shelving, arranged by so many subjects and categories that one quickly sees the sheer diversity in culinary-themed publishing these days. Books are organized by country or regional lines, by cooking methods, by single food. There are books for kids and teens, books to make your own pet food, diet books, vegan books, books for those who eat only paleo or gluten-free.

"We're finding a lot of people are interested in a different lifestyle these days," said Dairiam, who hopes to regularly offer food items cooked from the books she's selling. "So, come into the store. You might get lucky and get a little tidbit."