French writer Anne Martinetti to recreate recipes from the Queen of Crime's books particularly suitable for concealing poison as part of September festival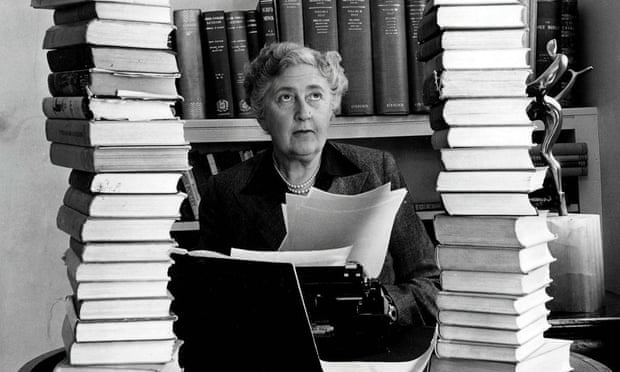 A little more delicious strychnine and butter sauce for your fish, vicar? Or a slice of that scrumptious cake, so appropriately named Delicious Death?
A unique cookery demonstration is to be held to celebrate the 125th anniversary of the birth of Agatha Christie, the Queen of Crime. It will be in Christie's own Devon kitchen, and guests are advised to treat samples with extreme caution.
The French writer Anne Martinetti will be recreating recipes from Christie's books, singling out those particularly suitable for concealing poison as an extra ingredient. As any devotee of Miss Marple or Hercule Poirot knows, the great detectives only have to show up for a morning coffee, light luncheon or afternoon tea party for one of the guests to topple over the table clutching their throat and turning blue.
Martinetti will be speaking and cooking at Christie's beloved holiday house, Greenway – the home she called "the most beautiful place in the world" – now in the care of the National Trust.
The event is part of the Agatha Christie festival this September, held in and around Torquay where she was born on 15 September 1890.
Food, not always lethal, figured heavily in Christie's books and in her real life. Festival director Anna Farthing recalled that Christie often noted after social engagements that the company had been trying but "the eating good". An archive photograph shows Christie at work in the rather grim kitchen of the beautiful Georgian house on the river Dart, where her grandson Gus still remembers delicious meals cooked by Granny.
More