I was trying to explain to my French other-half what an

incubator

was. In America, we don't use the term just for babies, but we use it to describe groups that exist in places like San Francisco, where new ideas are born from creative minds which are often the result of thinking "outside the box." There are the tech giants, like Apple, Facebook, and Google, that started that way, but it also extends to the food community and you can now find thriving businesses producing everything from bean-to-bar chocolates to organic tofu noodles, and reviving heirloom breeds of tomatoes and long-lost strains of wheat, milling them into loaves of exceptional breads and other treats.
One of my unrealized dreams, that I've been incubating – and perhaps I was ahead of my time (or I've missed the boat…), has been to open up an ice cream shop. But even before I got the silly notion of my own ice cream shop into my head (overworked friends who have bakeries always warned me not to get into the business – sometimes offering to unload theirs on me…for free!), I wanted to have a store specializing in homemade candies.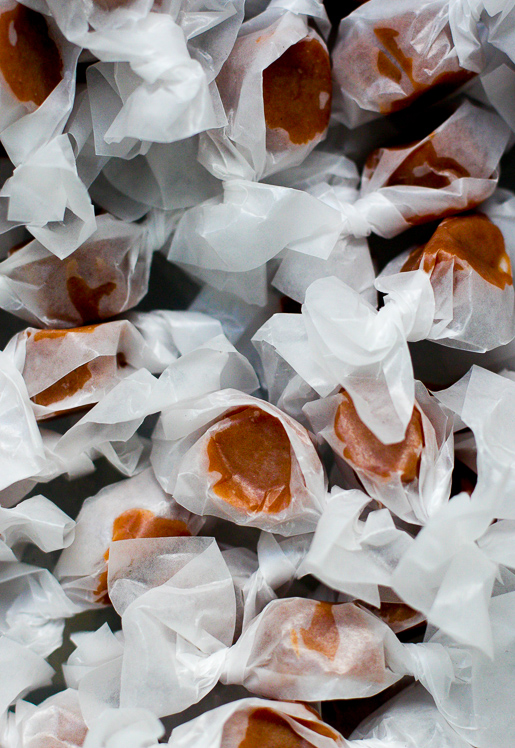 Sure, making candy isn't anything new; in the relatively small town I grew up in, we had a candy shop in the center where you could watch the candy makers working through the white-paned windows inside the store, which separated the customers from the workers, who were pouring sugar syrups and dipping chocolates in the back. It had opened in 1931 and lasted

until 1997

. Some of the candies and chocolates were stacked up nicely on shelves, and others were lined up on tables around the store. My grandmother was never without at least one box of their

buttercrunch

in her house. Proof that the apple doesn't fall far from the tree.